❝ …swarms of bees fly around orgasmically in order to collect the nectar and the pollen from flowers.
It is like a harmonious orchestra with nature playing the role of the maestro and the bees as the musicians that altogether compose…the MELODIA of nature!❞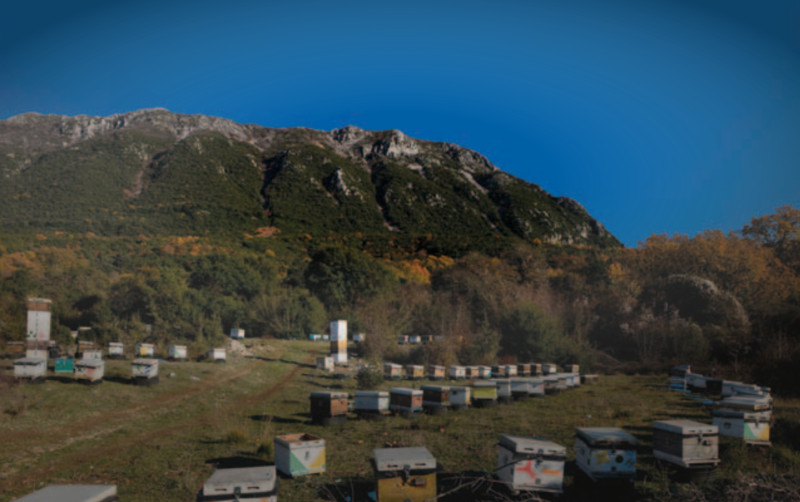 MELODIA is based in the semi-mountainous village of Karitsa in Epirus, Greece. It has in its disposal 240 beehives which are transferred seasonally in mountainous and pristine locations mainly in Pindos. The careful selection of ideal ecosystems, affluent wild herbs and luxuriant forests offer rare, single-variety honeys of high nutritional value.
Organic Beekeeping in action
MELODIA excludes completely the use of antibiotics and pesticides. That way it protects the pure and natural character of the beehives' microcosm and supports the bees' cycle of life so that they can produce their top quality products with magical precision and method.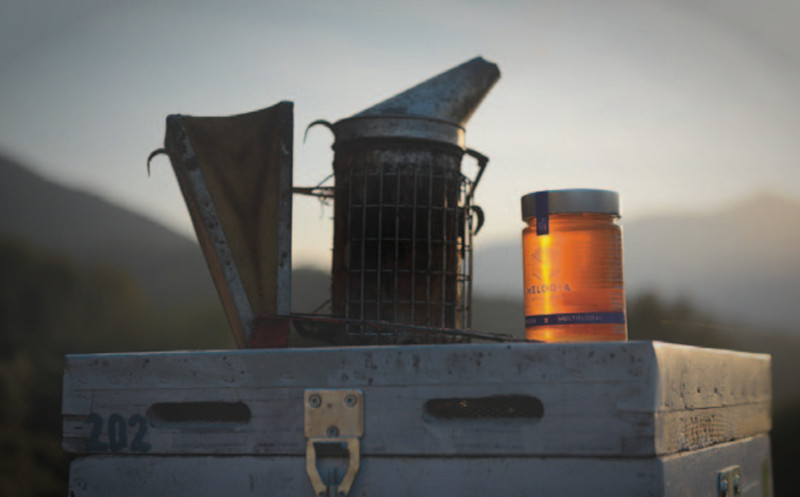 Crystal clear nutritious products
eleven varieties of honey from Greek earth…
eleven crystal notes of nature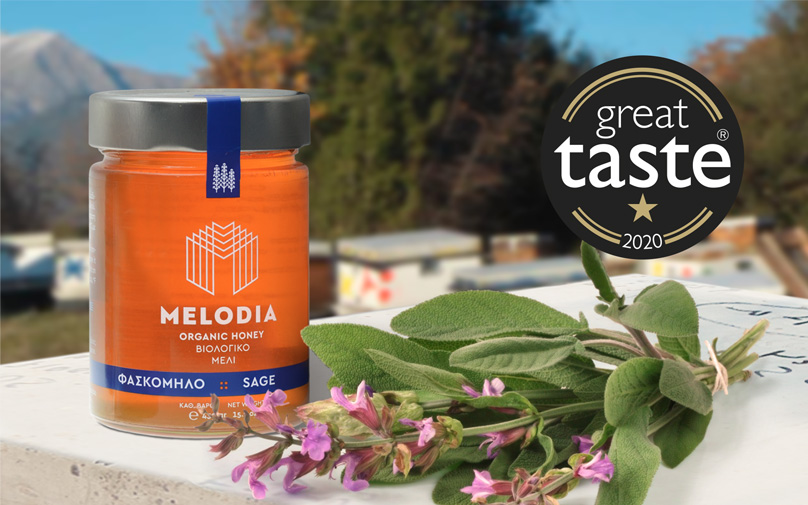 The Greek organic award-winning sage honey is collected at an altitude of 600 meters in the mountains of Western Macedonia. It occurs from the nectar of the wildflowers and wild herbs with the sage being at the forefront. It is prized for its delicate and floral flavor, its light color and its smooth finish and aromatic after taste.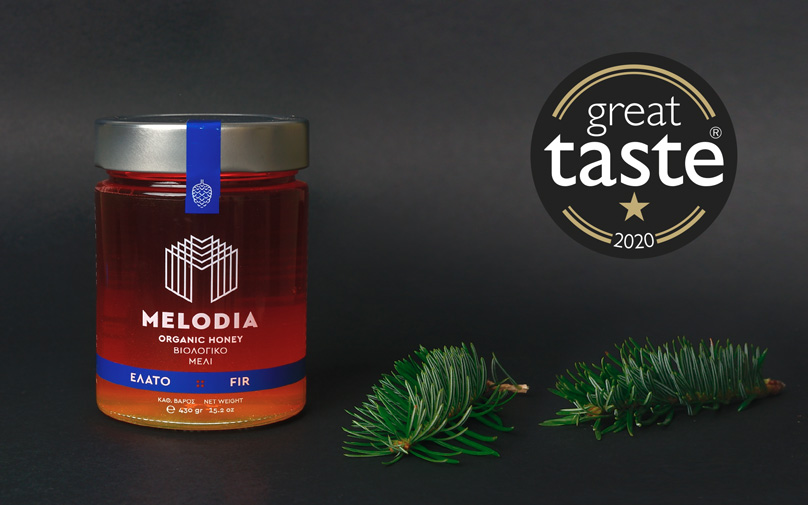 Greek organic fir tree honey
The exquisite Greek organic award-winning red fir honey of MELODIA is harvested at the pristine conifer forests of Pindos' mountain range. It is the honey with the less natural sugars and the most balanced taste.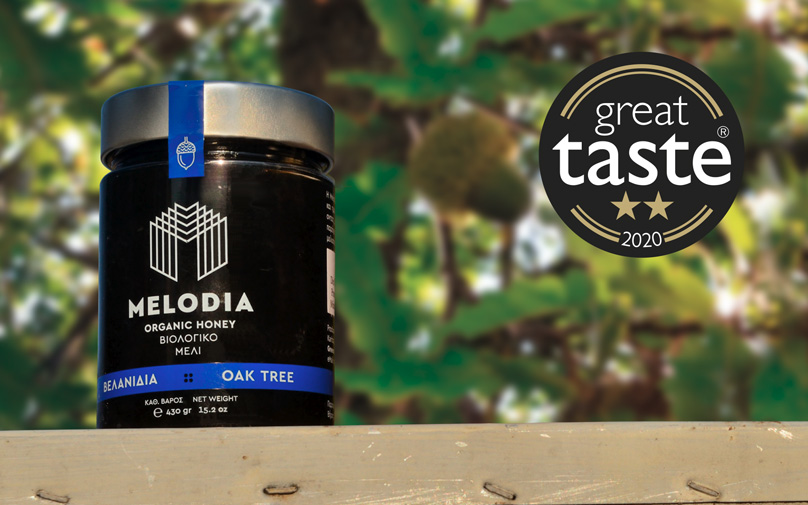 Greek organic oak tree honey
The golden prize-winning Greek organic oak tree honey of MELODIA is collected at an altitude of 900 meters in the oak tree forests of Pindos' National Park.
Its impressive dark color and its strong, mysterious flavor and aromas will take your breath away.