Background – Mountain Apiaries
MELODIA – Organic Beekeeping is a family production unit of unprocessed organic apiarian products like honey, beeswax, propolis and pollen. It was created in 2013 thanks to the hard work and passion of beekeeper and producer Kiriakos Viros. It is based in the middle-mountain settlement Karitsa in Epirus, Greece. Today, it has in its disposal 240 beehives, all organic certified. It transfers its apiaries seasonally in mountainous and pristine locations like the Pindos mountain range. The ideal ecosystems, the affluence of the wild herbs and the luxuriant forests offer rare, single-variety honeys of high nutritional value. Its honey is packaged and standardized in a modern packing plant certified by ISO:22000 and HACCP.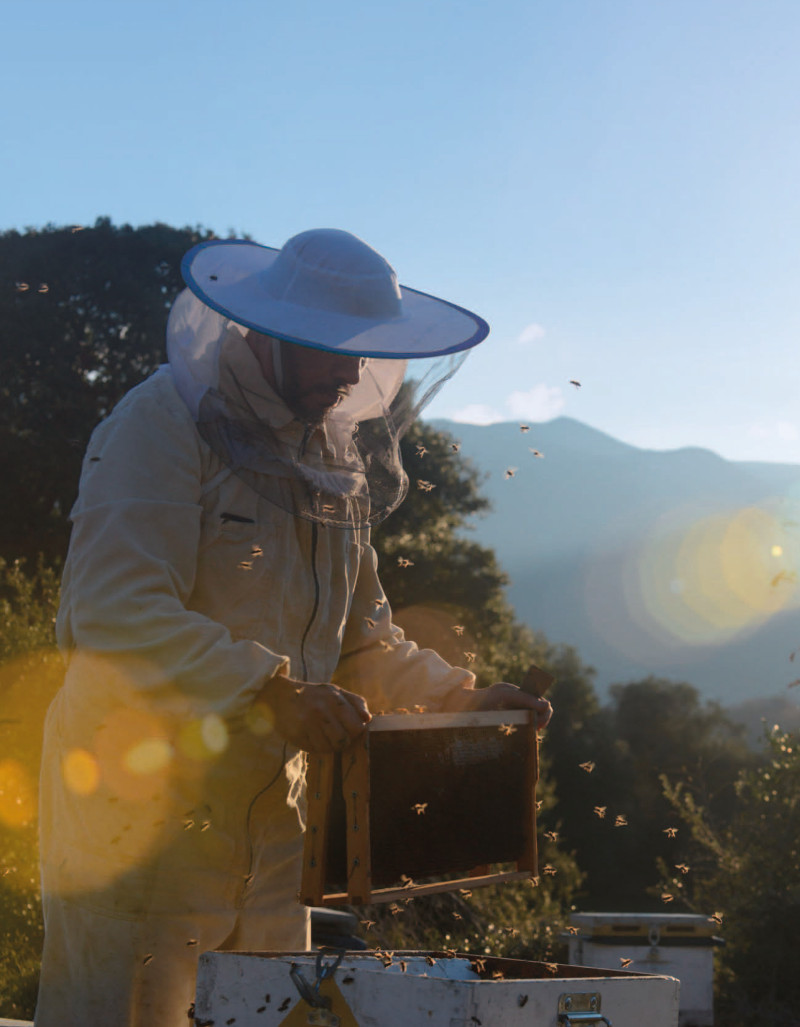 ❝I got my first five hives because I wanted quality food for me and my family.
Soon the beekeeping captured my attention and won me over.
As I started to learn more and more about the bees, I was taken aback by their perfect biology and their enormous contribution to the ecosystem.I am always on the lookout for the best varieties of honey that unspoiled Greek nature has to offer.
As a result I have watched swarms of bees fly around orgasmically in order to collect the nectar and the pollen from flowers. It is like a harmonious orchestra with nature playing the role of the maestro and the bees as the musicians that altogether compose…the MELODIA of nature  ❞
Kiriakos Viros, Beekeeper – Producer
MELODIA is more and more engaged in the distribution and promotion of its products to the Greek and international market, highlighting the characteristics and the quality of Greek honey.
As a result, it takes part in Greek and international exhibitions about food and organic products.
Athens, Food Expo Greece, 2017,2018,2019
Ioannina, Honey Festival, 2016,2017,2018
Ioannina, International Exhibition "Panipirotiki 2017", 2017
Parga, 'Taste Epirus", 2017,2018
Sivota, "Taste Epirus", 2017,2018
Preveza, "Taste Epirus", 2017,2018
Arta, "Taste Epirus", 2017,2018
Athens, " Festival for Honey & Bee's Products", 2016, 2017, 2018
London, Natural and Organic Products, 2018
Dusseldorf, Greek Festival in Dusseldorf, 2018
Warsaw, Grecka Panorama and Greek Food Show, 2018